Nutrition with a system!
Appropriate nutrition in age
with LIFELINE's smart concept
LIFELINE ensures an age-appropriate diet and offers a wide range of products, which serve special nutritional forms and easily implement into the daily nutrition plan. LIFELINE products are enriched, visually and tastefully diverse and intense, vigorously seasoned and absolutely easy to handle. They are only to be prepared with water and ready to serve.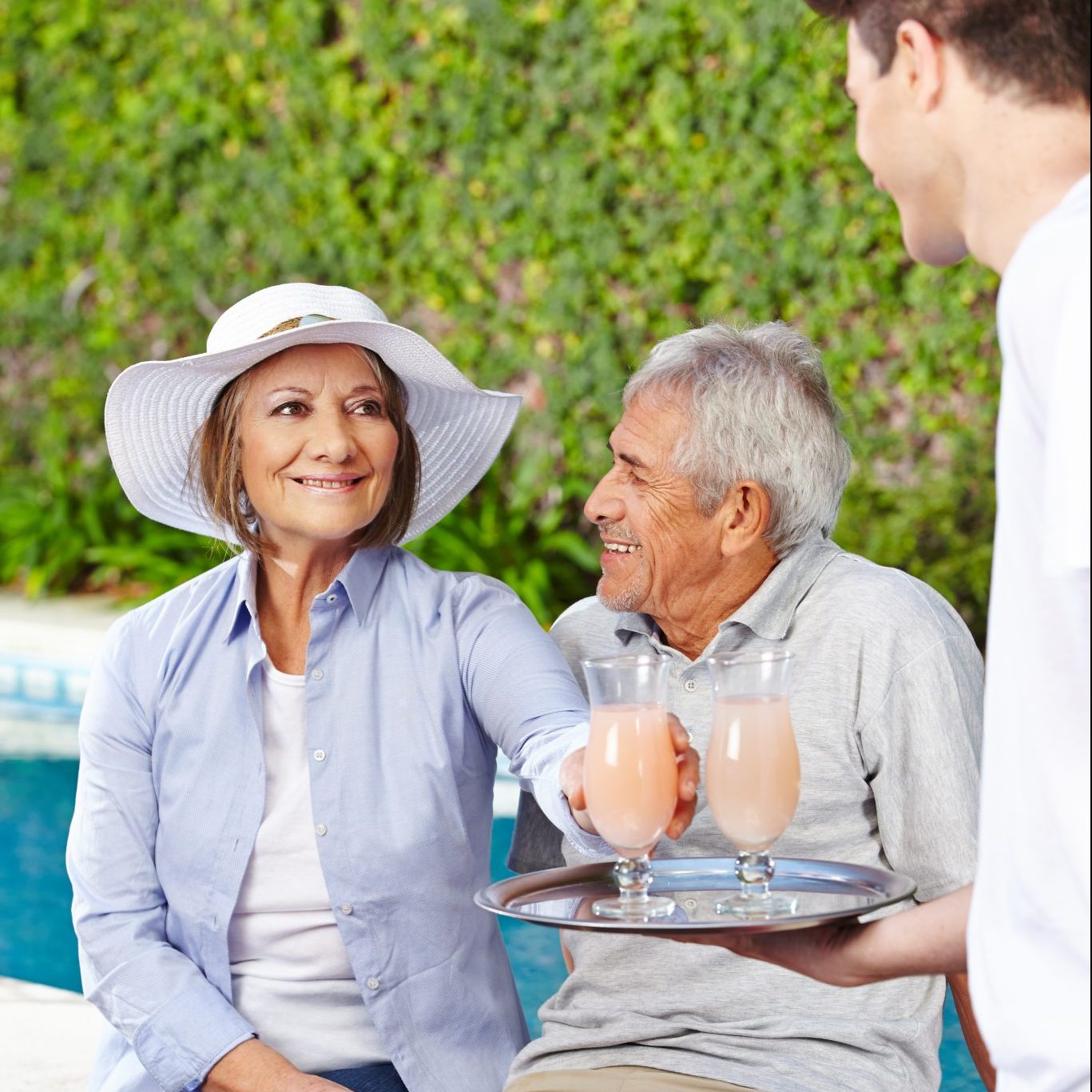 The LIFELINE series offers a complete system with perfectly customized products (e.g. LIFELINE Milkshakes enriched or LIFELINE Cream soups enriched) or a modular builder system with standard products and food supplements (e.g. LIFELINE Maltodextrin or LIFELINE L-Fiber in combination with Nannerl cream soups), which allows you to supplement the menu and enrich existing dishes.
The main focus during the development of the LIFELINE series was not only uncomplicated handling and a perfect match for an age-appropriate diet (e.g. by enrichment with vitamins and minerals or a high dietary fiber content), but also a varied and versatile product range for a full day's schedule as well.
LIFELINE MODULAR SYSTEM
The modular system for
simple enrichment and addition
With LIFELINE BUILDER SYSTEM you receive a modular system consisting of standard products and dietary supplements with which you can easily supplement the menu and enrich existing dishes in no time at all. For example, Nannerl cream soups can be enriched with LIFELINE Maltodextrin or LIFELINE Protein 86. Please contact your LIFELINE consultant to find out which Nannerl products are prefectly suitable for this!
LIFELINE COMPLETE SYSTEM
The complete system with
perfectly matched products
With the LIFELINE COMPLETE SYSTEM you receive a range of perfectly balanced and versatile products, with which you can cover or supplement the complete daily schedule (for example LIFELINE Type Cappuccino 3 in 1 and LIFELINE Breakfast porridge enriched in the morning, LIFELINE Tomato cream soup enriched at noon and LIFELINE Mug Pudding Semolina and LIFELINE Milkshake Chocolate-Hop in the evening).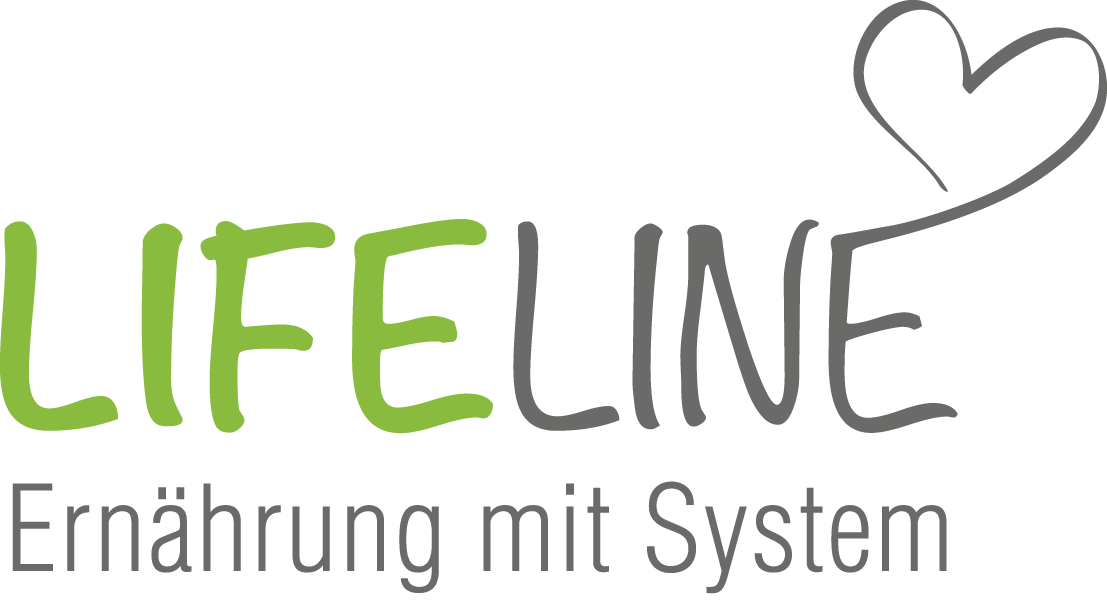 Effect and function.
Developed
by professionals for an
age-appropriate diet.
We get older, fewer and more colorful. That is the resumee of the demographic changes in Germany according to futurologist Matthias Horx. At the same time, the amount of over-80ies will triple by 2050 due to higher life expectancy.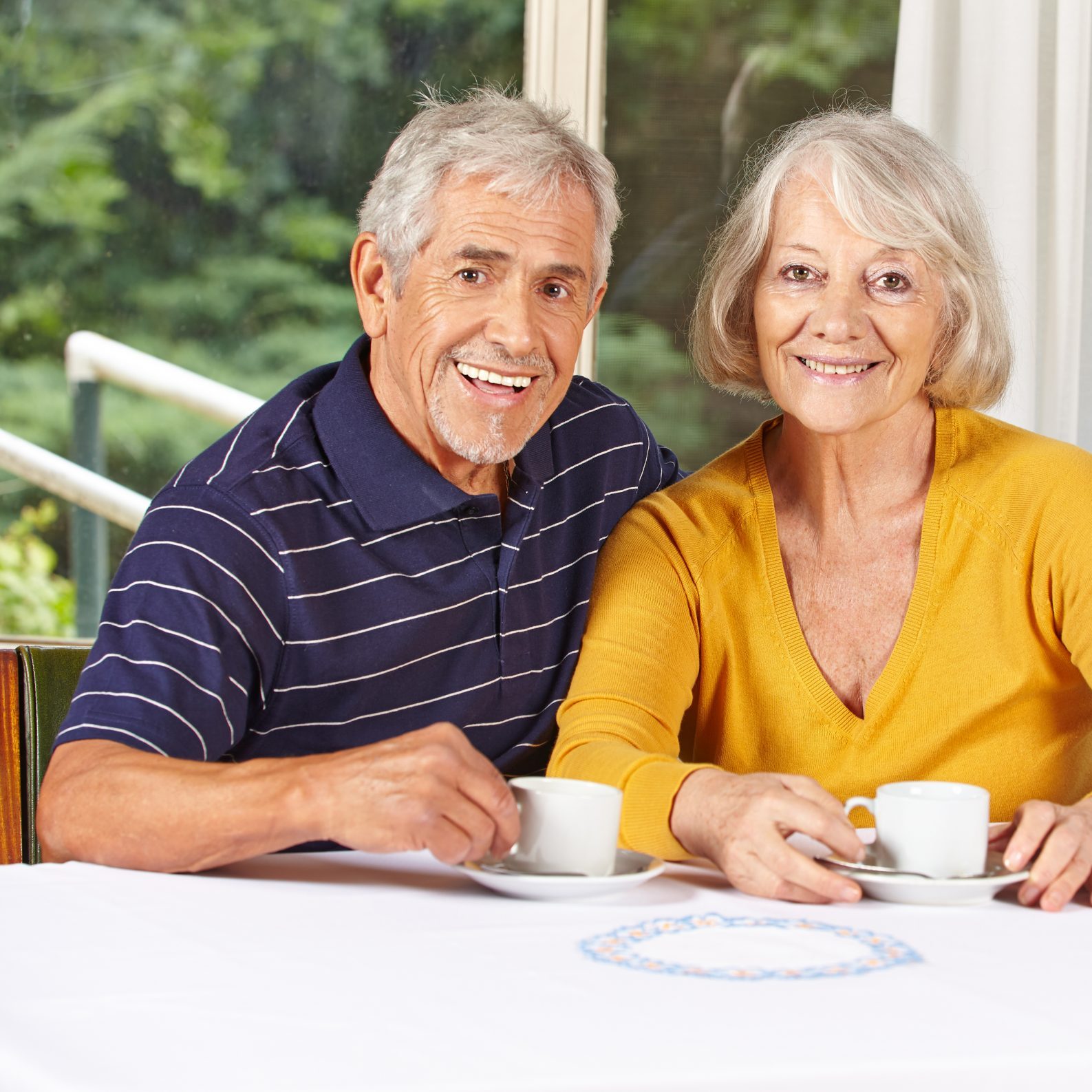 Already, the group of the old aged (75+) have the highest demand of care. With advancing age the body functions are changing. The digestive and immune systems get weaker, appetite and eating habits fade and daily fluid requirement increases.
Also chewing and swallowing difficulties occur, age-related diseases such as dementia and Alzheimer's disease, osteoporosis, diabetes and elevated blood pressure occur. Sensory perception (taste, vision, smell) decreases.
With the supply of properly dosed nutrients, for example, by enriched with vitamins and minerals food, high-energy food or liquid food without lumpy or flatulent ingredients can prevent deficiency symptoms and improve or maintain quality of life significantly.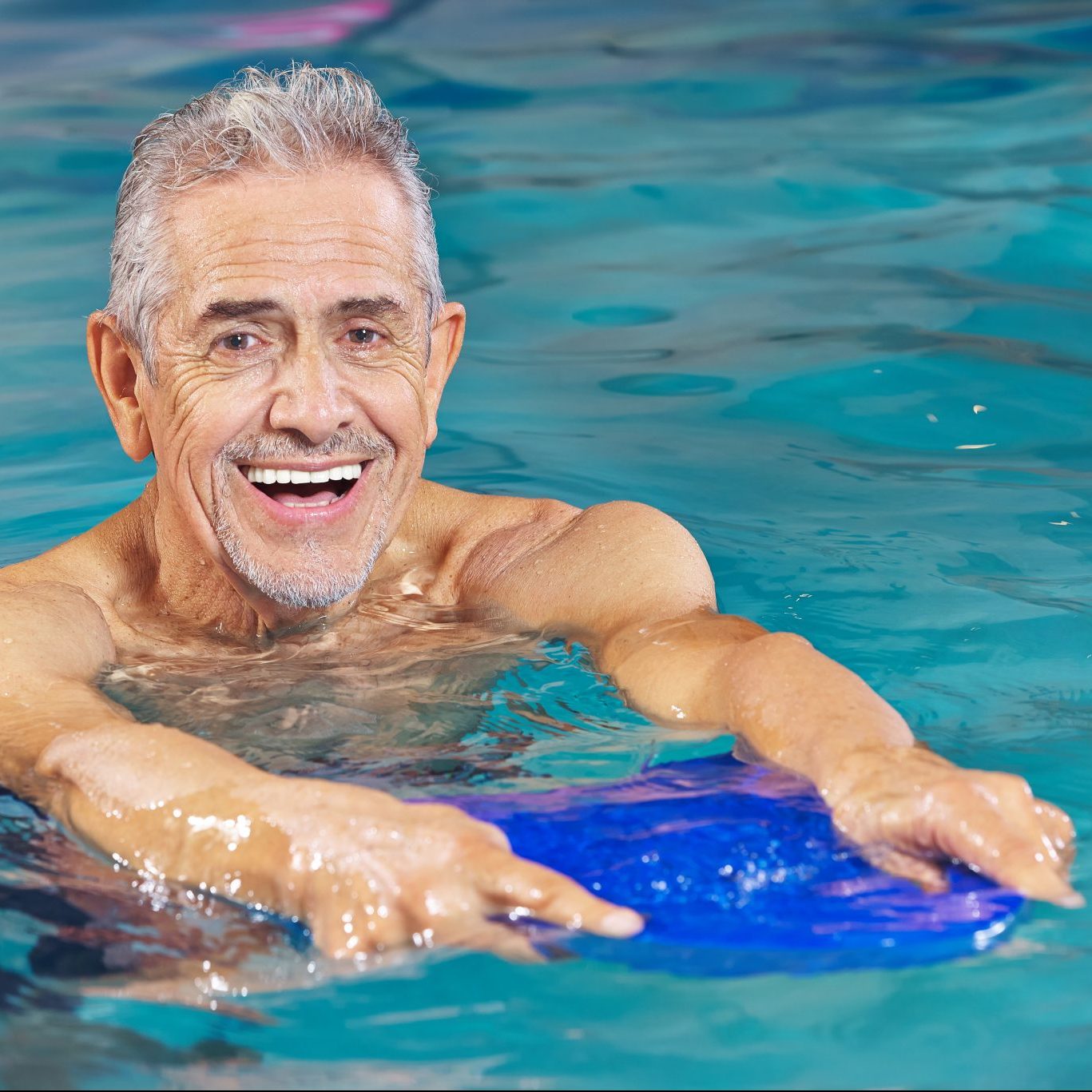 This is, where LIFELINE, the new nutrition concept from Nannerl, takes its starting point. Backed up with decades of experience and competence in nutritional forms for hospitals, nursing homes and large kitchens of all kinds, the culinary delight specialists from Salzburg have developed the LIFELINE product series.
Wherever liquid intake requires a high energy density (high number of calories in small portions).
Wherever food intake requires a soft and homogeneous consistency and a high energy density (high number of calories with small portions).
Easily storable, quickly prepared drinks with high energy density (high amount of calories in small portions) and additional benefits.
Dietary fibres support the intestinal flora and help regulate intestinal activity. Pay attention to correct dosage!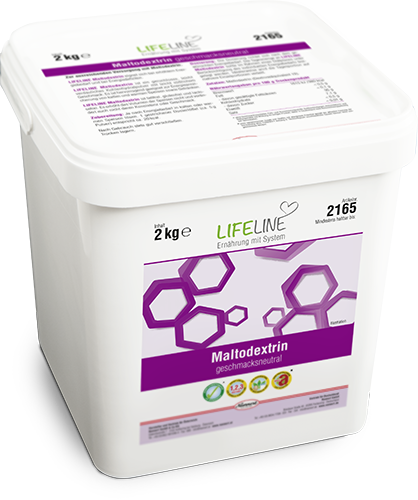 Wherever food intake requires an increased amount of calories or an enrichment with carbohydrates is desired.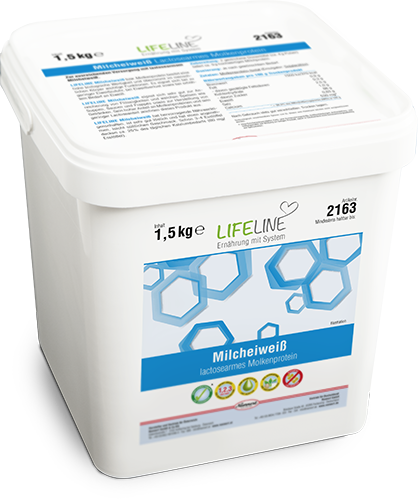 Wherever food intake requries a soft and homogeneous consistency and a high energy density (high amount of calories with small portions). Acid stable, can also be dissolved in fruit juices.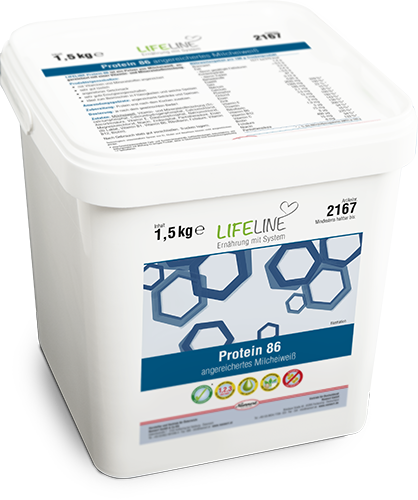 Wherever food intake requires an increased demand of protein. It is suitable as a low-carbohydrate protein source. Especially suitable for shakes and milk drinks.
Ideal for thickening food and beverages in case of chewing and swallowing disorders. By thickening dishes the food intake and the swallowing is made easier as well as the food gets enriched.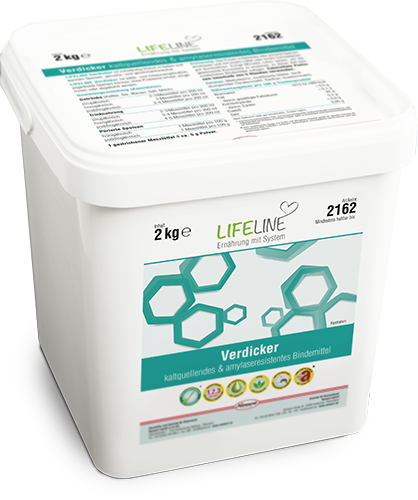 Ideal for thickening food and beverages. Keeps consistency of food stable even in saliva contact. Insensitive to cold and heat: thickened food can be heated, frozen or cooled down without problems.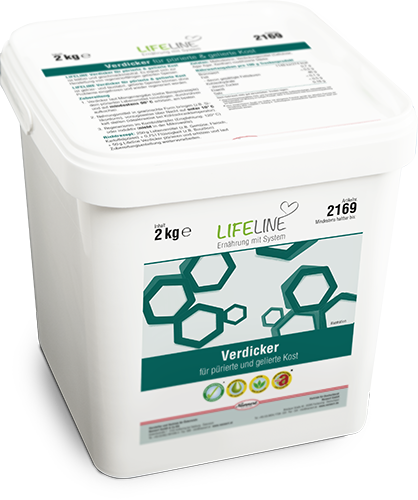 LIFELINE thickener for pureed and jellied food produces a heat-resistant and cut-resistant jelly, which is the optimal food form for chewing and swallowing problems. Completely soluble in cold and warm food, odourless and tasteless.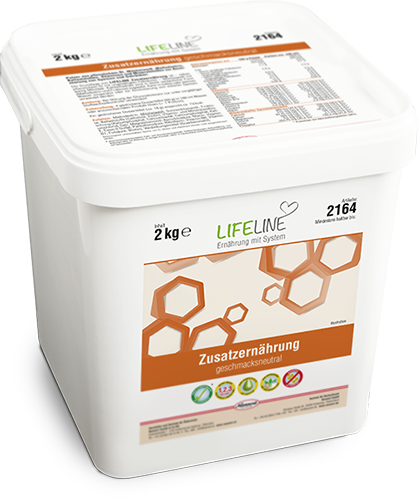 Wherever increased energy, vitamin and mineral requirements have to be covered. To increase tolerability, we use soluble and insoluble dietary fibres.